Ashworth Resort Amenities
Ashworth's amenities are indoors, outdoors, in your condo and on-site. The list of amenities goes on and on and there are plenty of cool features for even the most discriminating tastes. A vacation at Ashworth encompasses the whole North Myrtle Beach package—where location, nearby conveniences and more than 100 golf courses are at your fingertips.
Parking
A seven-story parking garage is a welcome sight when you arrive at Ashworth. Walk from your car to your oceanfront condo in just a matter of steps. Whether you are coming or going, the large parking garage is a big convenience that is often overlooked when deciding where to vacation in North Myrtle Beach.
Sleeping Accommodations
Ashworth offers two-, three- or four-bedroom oceanfront condominiums and some sleep up to 12 or more guests. While most people are comfortably nestled in private bedrooms, the living room in many of the Ashworth vacation condos have sleeper sofas for even more guests. Bring your friends or your extended family to Ashworth with you!
Television
In condominium rentals this size, rest assured that several televisions are furnished for your family. And in most oceanfront vacation rentals at Ashworth, you will also have the luxury of a VCR and/or DVD player. So bring your movies and video games and have an occasional night in when you vacation at Ashworth Resort in North Myrtle Beach.
Kitchen
A spacious kitchen with full size appliances is an awesome perk during your beach vacation. Microwave, dishwasher and full oven are par for the course at Ashworth. Some vacation rental condos even have breakfast bar seating so you can easily serve meals, snacks and cocktails from your vacation kitchen.
Jacuzzi
Many of the vacation condominiums boast a Jacuzzi tub so you can fully relax in the comfort and privacy of your own private space. When your feet bear the brunt of shopping all day or your shoulder aches from the 18 holes of golf you played earlier, soak in a nice Jacuzzi tub in your condominium at Ashworth and in minutes you will feel rejuvenated and ready to see more of what North Myrtle Beach has in store for you.
Laundry
Laundry facilities are provided for you in each condominium. It's super convenient having an area dedicated to laundry right there in your vacation condo. When you play all morning, explore the Myrtle Beach area all afternoon and eat a succulent seafood dinner at one of the many nearby restaurants, you're going to need laundry facilities. So a washing machine and clothes dryer are in each Ashworth vacation unit.
Swimming Pools and Decks
The oceanfront pool deck at Ashworth is a popular hangout spot. There is much to do on this pool deck for kids and adults alike. Grab a chair and your favorite book or magazine and your afternoon agenda may be complete. It is easy to relax poolside while the warm Myrtle Beach sunshine gives your skin a sun-kissed glow. Slip into the refreshing swimming pool every now and then to cool off or pick out an inner tube and ride the gentle lazy river. The youngest members of your family will enjoy the kiddie pool that is just their size. And a neighboring hot tub is wonderful when your feet hurt from walking all the shopping venues or after you've played 18 holes of Myrtle Beach golf. Visible from all the Ashworth's private balconies and overlooking the beautiful Atlantic Ocean, the oceanfront pool deck is a fabulous retreat that is situated alongside a lush, oceanfront lawn with picnic tables. Plus, Ashworth offers guests an indoor swimming pool!
Fitness
Keep on top of your exercise regime with the fitness center at Ashworth. From strength training to cardio, you can accomplish a great workout during your North Myrtle Beach vacation without ever leaving the premises.
Property Location
Location:
Area:
888-617-4487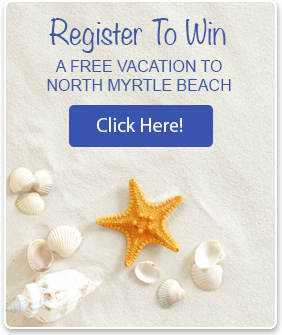 Disclaimer
Elliott Beach Rentals is not affiliated with onsite management or the HOA of this complex.