Things To Do
Ashworth Resort is a water lover's paradise. Every vacation condo at Ashworth overlooks the beautiful Atlantic Ocean and the oceanfront pool deck. And a lush oceanfront lawn really catches your eye as you scan the glorious, sunny horizon. Anchor yourself at the Ashworth for quiet time, social time and vacation time where championship golf courses, live theatre entertainment, waterfront shopping venues and ocean rides are all around.
The Beaches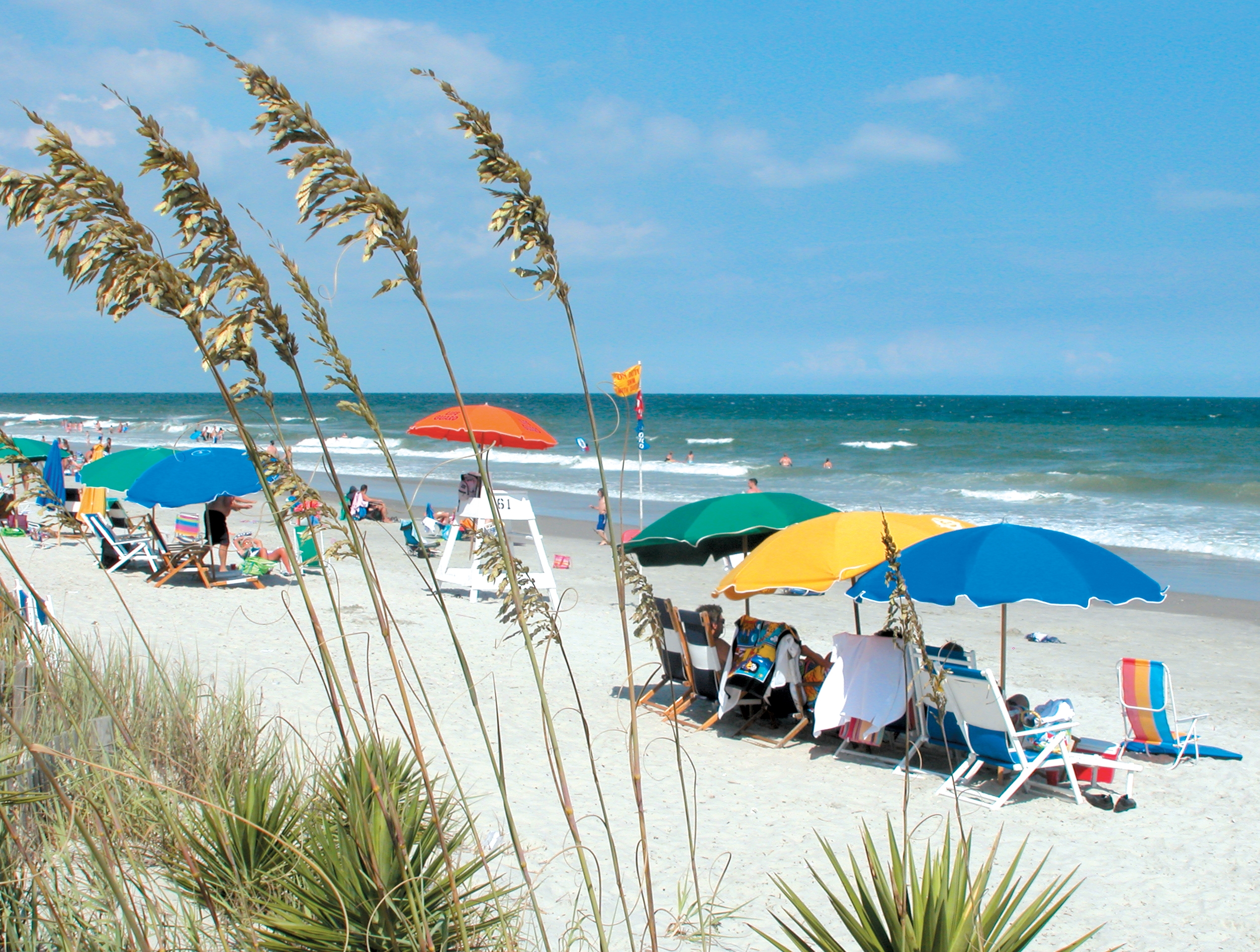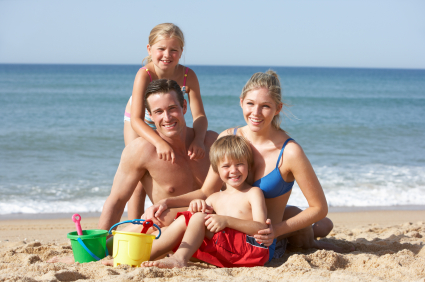 North Myrtle Beach is renowned for family-friendly beaches. And Ashworth vacation condos are in the heart of North Myrtle Beach. The Ocean Drive area of town is famous for shag dancing and live beach music, so while your family basks in the warm Myrtle Beach sunshine and plays in the warm Atlantic Ocean, you are likely to hear beach music nearby. Spoil yourself and your family with a memorable beach vacation at Ashworth in North Myrtle Beach where the Atlantic Ocean and the white, sandy beaches are as close to your oceanfront condominium as the backyard.
Golf
If you prefer the beauty and solitude of a fairway, then you will love what Myrtle Beach offers. Championship golf courses are everywhere in the North Myrtle Beach area. There are more than 100 from which you can choose nine or 18 holes. So be sure to pack your golf clubs.
Myrtle Beach golf courses offer varied views and all are picturesque. Play a round while you keep an eye on the sailboats, trawlers and yachts that travel the Intracoastal Waterway. Or putt while enjoying oceanfront views of the Atlantic Ocean. Myrtle Beach golf courses are nestled in the dense pine forests and they flank the Lowcountry salt marsh. At each North Myrtle Beach area golf course you will have panoramic vistas, natural hazards and plenty of freshwater that make your golf experiences equally challenging and beautiful.
Get in some golf practice at one of the many nearby driving ranges. Rent a bucket of balls and perfect your swing when you are on vacation in North Myrtle Beach. Treat yourself to a lesson given by a golf professional. Their tips and advice are sure to improve your golf game.
The Myrtle Beach area features golf courses with nine holes, 18 holes, par-3 courses, lighted courses and executive courses. Visit the clubhouse and pro shop each time you appear for your tee time and fully experience golf in North Myrtle Beach during your Ashworth Resort vacation. Book with Myrtle Beach Golf Authority.
Entertainment
For some indoor fun, get your family tickets to one of the award-winning live theatre destinations. Some are even dinner theatres at which you can feast on delicious fare while being fully entertained!
The Alabama Theatre in North Myrtle Beach features big-name entertainment. First-class stars light up the stage throughout the year playing classic rock and roll, foot-stomping country, lively gospel and big-band swing. Alabama Theatre also has popular resident shows that are brimming with singing and dancing. You will love all the energy that comes from the live theatre productions at Alabama Theatre.
Dolly Parton's Dixie Stampede is a dinner theatre situated just minutes away from Ashworth Resort. Pre-show entertainment in the Carriage Room is electrifying while the dinner served to guests as they sit around the expansive arena is delicious. Part of the fun of this four-course feast is eating it with just your hands. Horses, buffalo, ostriches, pigs and more have graced the stage of Dolly Parton's Dixie Stampede. The show is brimming with country music and gospel surrounding competitive games where your family either cheers for the North or the South.
The Carolina Opry features renowned entertainment. The Carolina Opry has won many awards and been featured in some of your favorite national magazines. Comedy is sprinkled throughout this live theatre production that is alive with music, singing and dancing.
Just west of the Intracoastal Waterway and only minutes from Bay Watch Resort & Conference Center, Medieval Times is another dinner theatre in the Myrtle Beach area. Jousting knights and a medieval tournament surround a romantic love story that is played out right before your very eyes as you dine on delicious cuisine.
Located directly on Highway 17, the main thoroughfare through Myrtle Beach and North Myrtle Beach, The Palace Theatre is easy to find. Featuring traveling Broadway productions, famous international performances and special events like no other theatre in town, The Palace Theatre just might top your vacation list of places to visit when you come to Bay Watch Resort & Conference Center.

For a celebrity tribute show at the beach, go to Legends in Concert. You'll sing and tap your feet along with celebrity look-alikes who resemble your favorite country music stars, rock and roll bands and celebrities of yesteryear. What fun you will have during your North Myrtle Beach vacation when you bring the whole family to Legends in Concert.
Amusements
The area's amusement rides are thrilling and will put a smile on everyone's faces. Get your thrills on a roller coaster. Race around a go cart track. Spin in circles. Take the entire family for a miniature golf outing.

While the beautiful Atlantic Ocean beckons North Myrtle Beach visitors and the sparkling blue swimming pools at Ashworth Resort are enticing, there is still another way to relish in the water in Myrtle Beach. Visit a Myrtle Beach water park. Don a bathing suit and prepare for a full day of wet and wild entertainment. Don't be afraid of the steep slide or the fast flume. Water parks in the Myrtle Beach area are incredible. Swim the big wave pools when they are in constant motion. Cruise the extra-long lazy river for a relaxing time. Enjoy some good belly laughs in the water parks' playgrounds. From easy-going to high-flying, water park rides accommodate everyone and are a terrific way to cool off in the summertime.
Shopping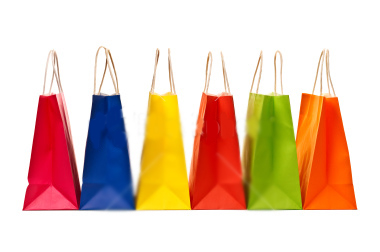 Shopping in Myrtle Beach is an art that does not require skill and talent because shopping venues are everywhere! Transform your wardrobe. Shop for Christmas gifts. Bring back that one-of-a-kind item that is only found on the coast of South Carolina. Ashworth Resort is centrally located to shopping of all sorts, which is handy for you because you will want to hit every venue there is while you enjoy a North Myrtle Beach vacation.
Large-scale shopping destinations are popular with North Myrtle Beach visitors. There are two such attractions in close proximity to Bay Watch Resort & Conference Center. Barefoot Landing is in North Myrtle Beach and is beautifully set along the Intracoastal Waterway. Designed to reflect a charming fishing village, Barefoot Landing is an entertainment complex that combines shopping with dining, a live theatre and concert stage. Popular restaurants and charming boutiques surround a large, freshwater lake at Barefoot Landing. Everyone in your family will find something cool to do when you bring them all to Barefoot Landing so you can shop the terrific stores featured there. A similar shopping destination is Broadway at the Beach in Myrtle Beach. It is only a few minutes from the comfort of Bay Watch Resort & Conference Center and also boasts plenty of stores and delicious restaurants that surround a large lake. Amusement rides and miniature golf add to the shopping experience at Broadway at the Beach and it is nicely located just a few blocks from the Atlantic Ocean. The Grand Strand also plays host to three world-class shopping malls, Myrtle Beachl Mall, Coastal Grande Mall and Inlet Square Mall.
In addition to these shoppers' havens, the North Myrtle Beach area boasts far more places at which the shoppers in your family can have a ball. Seek and find name-brand, discounted treasures at the area's outlet malls. Peruse the local antique malls and take a walk back in time. Charming boutiques along North Myrtle Beach's main streets add to the coastal nostalgia you'll experience on a beach vacation at Ashworth Resort. Whether you are in the mood to shop for clothing, home decor or South Carolina's natural gifts, you will find it all in close proximity to Ashworth Resort.
Dining
While eating is a necessity, in North Myrtle Beach it is revered. Home to Restaurant Row, nationally acclaimed dining establishments and family-friendly, themed restaurants, eating out in North Myrtle Beach is pure fun. There are nearly 2,000 restaurants in the Myrtle Beach area, at which you can choose to eat. Kids' meal deals, early bird specials, entrees of the day, chef's specials and late-night menus feature delicious food that only adds to your vacation at Ashworth Resort
Being on the coast, you can imagine that North Myrtle Beach restaurants are often overflowing with fresh seafood. We love oysters, blue crabs, shrimp and fish plucked right from the ocean. For breakfast, lunch and dinner you can eat seafood prepared any number of ways—baked, grilled, roasted, fried, steamed and raw. Indulge in South Carolina cuisine and make your family's mealtime a memorable part of your North Myrtle Beach vacation.
Water Sports
Water sports and North Myrtle Beach go hand in hand because the area is virtually surrounded by water. Numerous businesses up and down the beach offer tandem parasail rides, banana boat rides and Sea Doo rentals in the Atlantic Ocean. Others boast offshore SCUBA diving, dolphin watch cruises and sailboat rides. What a way to enjoy the Atlantic Ocean.
Experience the beauty and fun of the beach and ocean from a different perspective. Ride the waves on a catamaran. Feel the exhilaration of riding a Sea Doo. Explore the marine life beneath the ocean's surface. When you sit on the balcony of your Ashworth Resort condominium, it is easy to imagine all the North Myrtle Beach area attractions that center around the Atlantic Ocean. It's a whole new world of wonder that your family is invited to discover.
Another way to enjoy the Atlantic Ocean and surrounding waters during your North Myrtle Beach vacation at Ashworth Resort is to go fishing. Locals love to fish and tourists come here just to fish. From day-long deep-sea charters to family-friendly head boats that go far offshore and almost guarantee you'll reel in a fresh catch, North Myrtle Beach has many opportunities for you to go fishing.
A salt marsh inlet near North Myrtle Beach teems with fish, such as flounder. Rent your own fishing boat for a day of quiet fun in the North Myrtle Beach sun. Hire a fishing guide to show you the best locations for finding the fish of your dreams. Or wade into the shallow waters with a fishing pole in search of your dinner. Whichever way you opt to go fishing, know that seafood does not get any fresher than when you catch it for dinner yourself.
Property Location
Location:
Area:
888-617-4487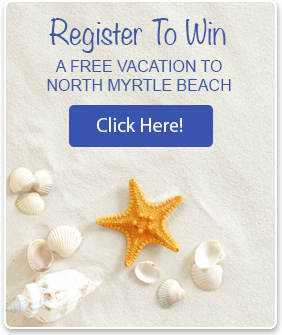 Disclaimer
Elliott Beach Rentals is not affiliated with onsite management or the HOA of this complex.